HEALTHCARE DESIGN's 2012 Most Innovative Product Designers
---
---
Welcome to the 5th edition of the HEALTHCARE DESIGN Platinum Products and Services Guide!
Have you ever come across a product that was so beautifully designed that you just had to comment on it? Whether in terms of appearance, functionality, or both, it showed the work of an ingenious product designer.
In this special section, HEALTHCARE DESIGN acknowledges and identifies a select few of these innovative product designers. The editorial staff reviewed dozens of reader-submitted nominations and selected our 2012 Most Innovative Product Designers—those who we felt displayed a flair for the creative and stylish, but with usefulness and ingenuity intact.
Product Name: CLEANSUITE
Manufacturer: Huntair, Inc.
Designer's Name: Kevin J. Schreiber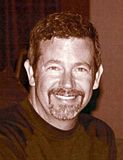 Nomination: CLEANSUITE is a ceiling diffuser system for operating rooms that can incorporate/accommodate all typical components in custom-designed modules that are attached to the building structure and airflow supply, including laminar diffusers, HEPA filters, lights, boom mounts, sprinklers, electrical, plumbing, medical gas, imaging equipment, etc. This product was designed using clean room technology and design principles to provide a measure of contaminant control in addition to required airflow. Basic benefits: simplifies and dramatically reduces jobsite risk and coordination of multiple trades; installs in one-sixth the time of conventional stick-built systems to speed timeline from construction start to fully functional, revenue-generating OR suite; and helps reduce incidence of surgical site infections.
What inspired you to design this product?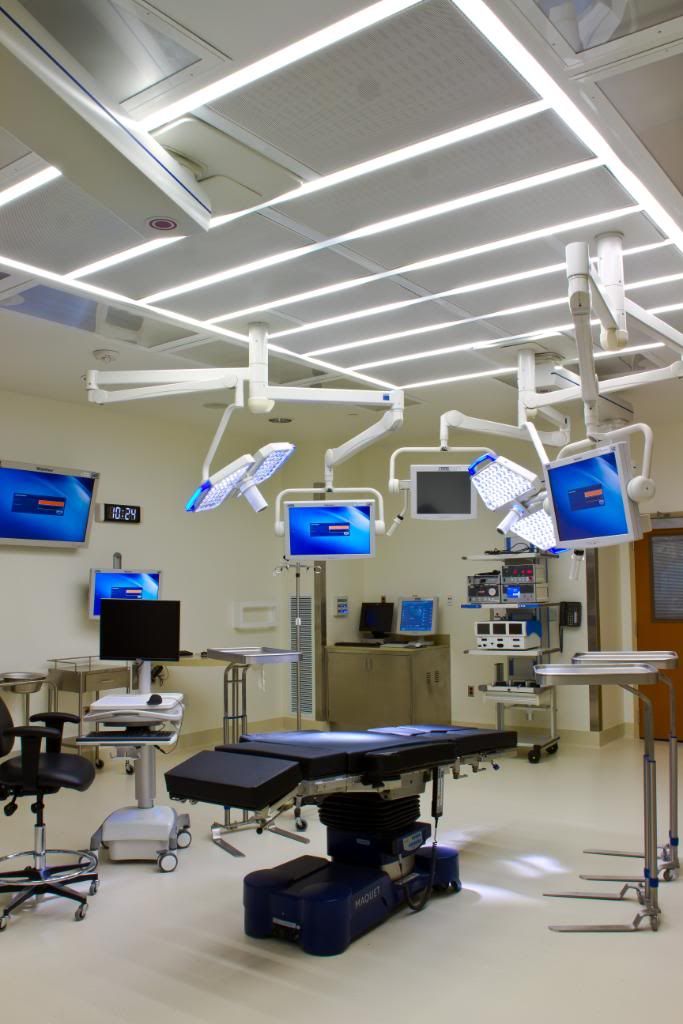 Every year in the United States there are approximately 99,000 deaths due to healthcare -acquired infections (HAIs) in hospitals. This high incidence of HAIs prompted us to investigate the use of contamination control technologies and design practices that we have employed in highly regulated semiconductor and pharmaceutical clean room production environments over the past 25 years, ultimately allowing for close to 100% product yields. It is our belief that applying these same technologies and design practices—with accommodations for hospital operating room requirements—will have a positive impact on the reduction of infection rates.
What were the main challenges you encountered in designing this product and how did you resolve them?
Working around surgical light and equipment booms structures would otherwise be a challenge in terms of proper airflow delivery because they can occupy a significant amount of real estate in the interstitial space above the ceiling. The solution is to include boom mount structures as an integral component in the CLEANSUITE system, with air flow diffusers surrounding it, to maximize the surface area from which controlled, filtered air flow is being delivered. This design results in a complete, factory-fabricated and modular system that is brought into the space, lifted into place, and attached to the building structure. Booms and other ancillary items are then attached to the CLEANSUITE system. In addition to solving the real estate and air flow challenge presented by boom mounts and other structures, this approach has greatly simplified the design and installation of CLEANSUITE systems, allowing for the incorporation of many systems that would normally compete for the interstitial space in a conventional stick-built operating room ceiling.
CLEANSUITE
Contact: Kevin J. Schreiber
Ph: 503-403-4456 • Fax: 503-639-1269
Product Name: CORE - Digital Donor Recognition System
Manufacturer: VisionQuest Design & Production, Inc.
Designer's Name: Tony Shannon
Nomination: CORE is an electronic Digital Donor Recognition System. It incorporates the use of proprietary software combined with digital media and screens that can range in size and shape from standard to custom formats. VisionQuest is providing a new and refreshing way to recognize donors in a way that takes advantage of software updates, replaces dated wall plaques, and provides a more efficient use of space to coordinate with the environment.
What inspired you to design this product?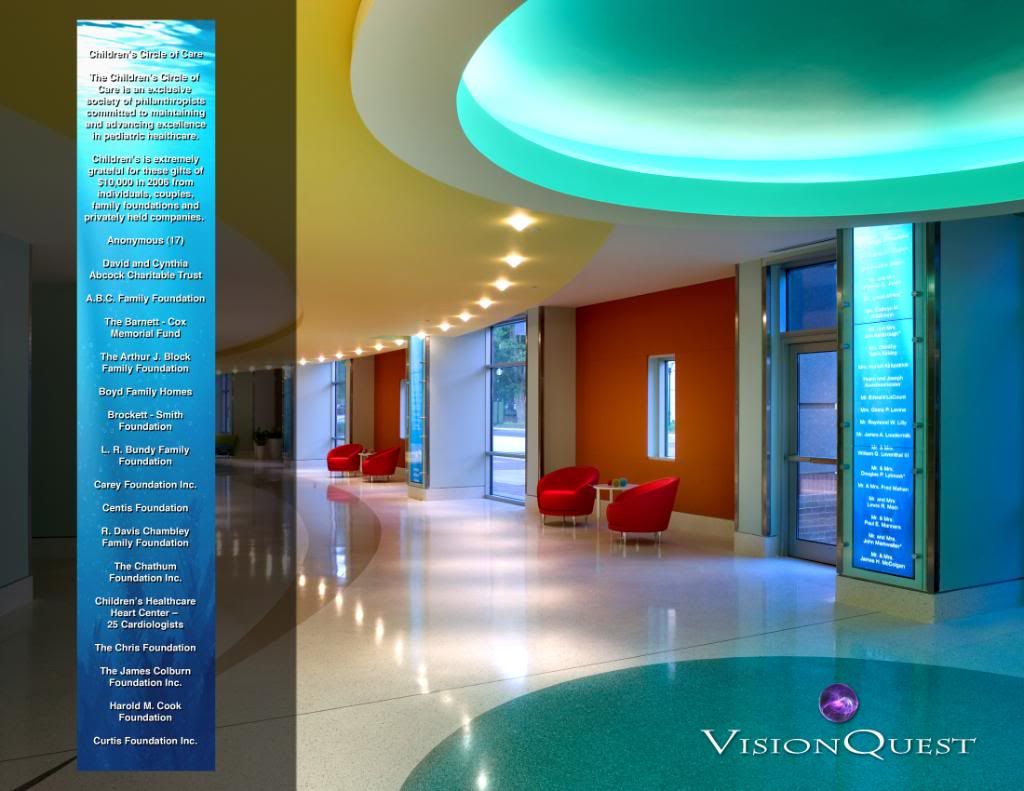 In 2007, VisionQuest was asked to design and produce multiple Digital Donor Recognition Systems for Children's Healthcare of Atlanta. Our response to the challenge was a combination of interactive videowalls and columns used to acknowledge the contributions of thousands of donors. The systems were required to be engaging in a positive way, lightly educational, withstand the challenges and abuse of a highly traveled public space, and operate 24 hours a day, seven days a week. Not included in the original spec was an end-user –friendly way to make updates and edits to the donor list.
What were the main challenges you encountered in designing this product and how did you resolve them?
Challenges included management of donor lists of all sizes, varying streaming rates, reliable storage of data, scaling for various formats, maintaining resolution and aspect ratio independency, multiple screen blends and pixel counts, extreme high-definition content requirements, and the list goes on. After an extensive search for a solution, it became apparent that to meet all of our challenges we would have to develop a solution in house.
With almost a year of software development and another year of onsite testing, we are pleased to announce the release of our CORE Digital Donor Recognition System.
VisionQuest Design & Production, Inc.
Contact: VisionQuest Design & Production, Inc.
Ph: 770-982-8600
Fax: 770-979-2275
Product Name: Lev-Lok Hospital Grade Illuminated Receptacles
Manufacturer: Leviton Manufacturing
Designer's Name: Vikram Bhosale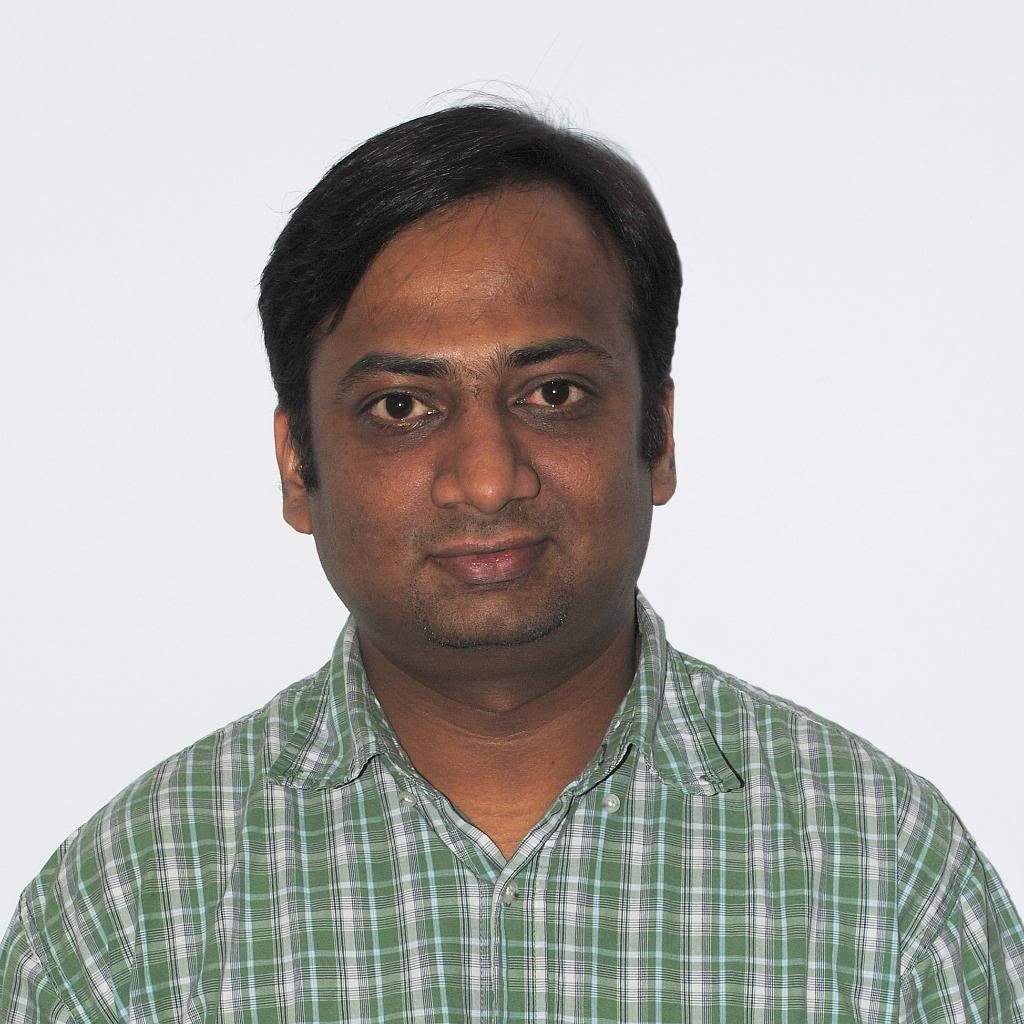 Nomination: Vikram Bhosale has designed an industry-exclusive hospital-grade, tamper-resistant illuminated receptacle. The unique design provides a much brighter and more uniform illumination than competitive products, making it easier to identify energized receptacles in both room-lit a
nd dark locations—an important consideration in emergency situations. And, since it is built on Leviton's Lev-Lok modular wiring device platform, the receptacle installation and change-out times are significantly reduced. These devices are UL Listed (UL 498) and meet all NEC requirements for safety.
What inspired you to design this product?

There are several offerings in the marketplace for illuminated receptacles/socket receptacles but none of those offered have a tamper-resistant feature. The feature helps to avoid accidents that may occur due to an accidental metal object insertion into the socket openings by a child, and they are an NEC code requirement.
The addition of illumination to a tamper-resistant device is essential in pediatric areas and other healthcare applications, providing for both safety and emergency circuit identification in light and dark locations. The primary need to offer illumination in a hospital environment is to identify receptacles that are linked to emergency circuits, thereby helping hospital staff to plug emergency equipment in to these receptacles and saving people's lives when there is a power outage.
What were the main challenges you encountered in designing this product and how did you resolve them?
My main challenges in this design was to identify the optimum location of the light source inside the device that would not be in the way of blade insertion and yet offer uniform illumination to the openings through a tamper-resistant mechanism. A second challenge was the need to design around and not infringe upon any existing patents on the regular (nontamper-resistant) devices. Third, I needed to design a product that would meet UL 498, Fed-Spec, and hospital-grade requirements for hospital devices, which includes several grueling tests, including the Abrupt Plug Removal and Impact Test. It was also important to design this receptacle along our Lev-Lok modular wiring device platform so that these receptacles provide time and cost savings along with all their safety benefits.
Leviton Manufacturing
Contact: Vikram Bhosale
Ph: 631.812.6613
Product Name: Shield Casework
Manufacturer: Shield Casework
Designer's Name: Lindsey Weber
Nomination by Stephen Hopkins, Director of Innovation, Dimensional Innovations: Shield Casework is the first full line of solid surface cabinets made for the healthcare industry. Because Shield Casework is microbial resistant, it is the ideal choice for healthcare professionals and designers looking for an attractive, durable ,and nearly maintenance-free solution. Unlike traditional casework, Shield offers superior healthcare-associated infections (HAI) prevention over the life of the product. Through the patent-pending construction methods, the cabinets will not deteriorate over time, even in the most demanding environments. Shield Casework delivers increased savings and durability that is unmatched with ordinary casework; better for hospitals, better for patients.
What inspired you to design this product?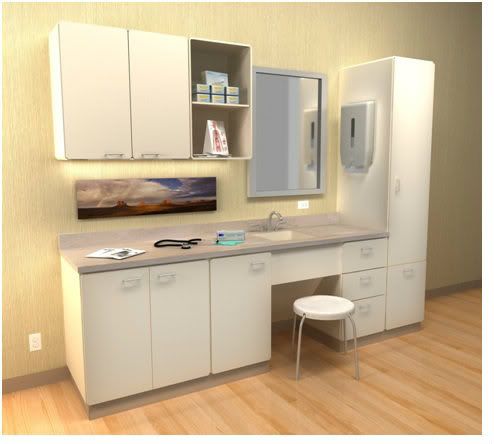 The inspiration for Shield Casework was the concerning trend in HAI globally and the lack of innovation in the casework industry specifically. We needed to develop a product that utilized solid surface's innate characteristics (nonporous, durable, and sustainable) and also met the current needs of the healthcare industry.
After doing a significant amount of market research, we noted a few broad trends—modularity, flexibility, and sustainability. We also noted that laminated products do not stand up to the constant use of healthcare environments. We designed Shield Casework to give healthcare organizations the ultimate in flexibility—complete modularity and not another maintenance hour spent on fixing a delaminated or chipped cabinet.
What were the main challenges you encountered in designing this product and how did you resolve them?
There were two main challenges with a solid surface cabinet; material cost and connections. Solid surface delivers a nonporous, microbial-resistant, durable surface that is unmatched in traditional casework lines. These attributes come at a significantly higher price. To solve the first problem of material cost, we worked for months developing an efficient process to reduce labor hours per cabinet. The process we developed not only takes hours of labor out of fabrication but also creates an interior radius corner for a completely cleanable cabinet. For the second challenge, unlike porous products where screws can be inserted anywhere, solid surface connections need to be more calculated. We designed and patented a universal embedded insert that secures all of our connections with a metal-to-metal link. The inserts are digitally fabricated in each cabinet for a precise fit. The patented metal-to-metal connection is virtually indestructible.
Dimensional Innovations
Contact: Lindsey Weber
Ph: (913) 548-3025
Product Name: T7 Mobile Technology Cart
Manufacturer: Humanscale Healthcare
Designer's Name: Humanscale Design Studio
Nomination: Built for exceptionally intuitive use, the T7 is a revolutionary innovation in the TouchPoint line of mobile technology carts. To meet the ergonomic requirements of the 5th to 95th percentile of users in sitting or standing postures, the T7's Auto Fit technology instantly adjusts the unit to the caregiver's entered height. Providing complete user control, the T7's Power Track steering allows caregivers to maneuver in tight spaces and corridors with easy, one-hand operation. Brilliantly simple in form and function, the T7 has a completely encased wire management system, which mitigates clutter and infection control concerns and promotes a healing environment.
What inspired you to design this product?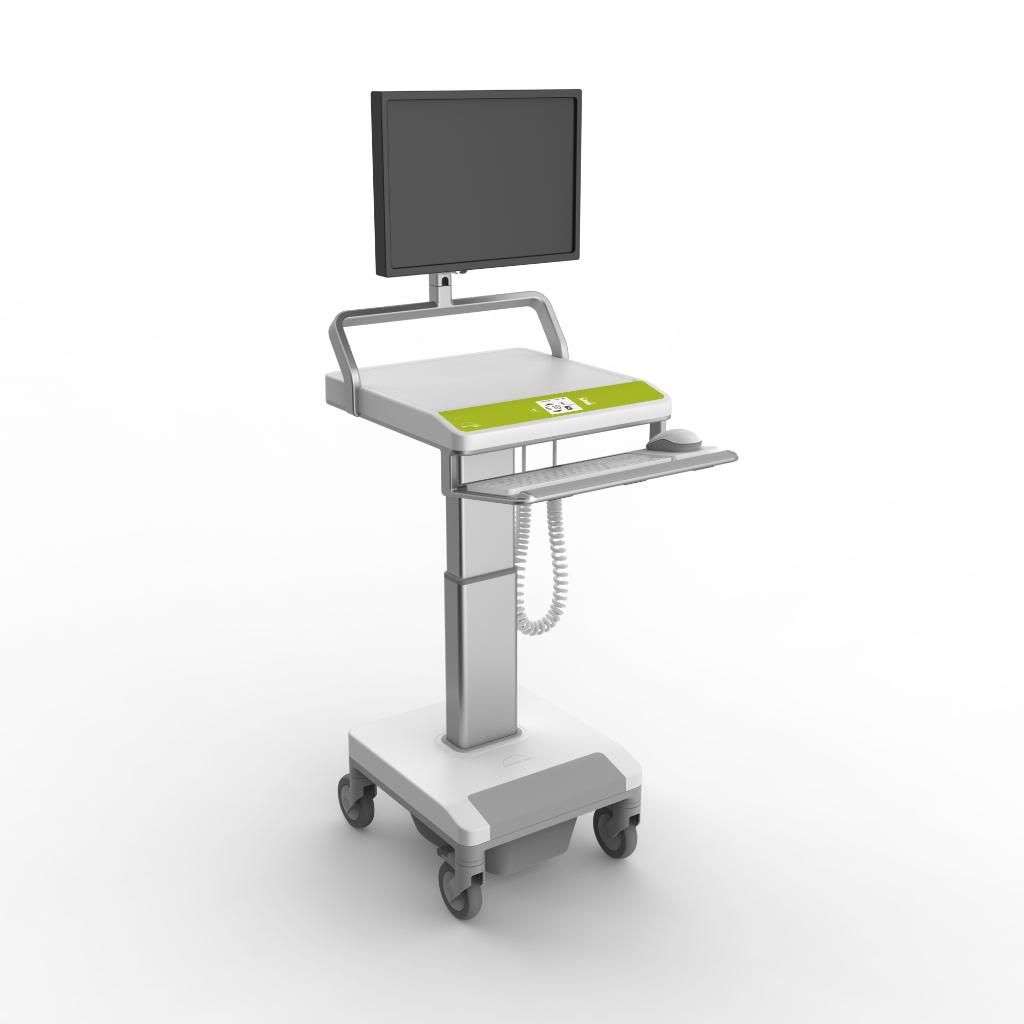 As we delved into our research, we noticed that the amount of visual "noise" and clutter present in hospitals can actually interfere with the caregiving process. As a result, we were inspired to design a product that is both simple and intuitive, and that features a calming, accessible design for the benefit of the caregiver and the patient. Having carefully documented caregivers' interactions with the carts, we were also determined to design a cart that fits into caregivers' unique, unpredictable workflow and meets their needs. Ul
timately, as a result of all of this observational research and interviews with nurses, we arrived at our final design for the T7.
What were the main challenges you encountered in designing this product and how did you resolve them?
In creating the T7, we faced a number of challenges related to both the user's requirements and the regulations of the hospital. On the user end, we knew we had to address mobility, usability, and effortless adjustability. In addition, we had to balance the sometimes conflicting needs of the various hospital divisions, such as IT and infection control. To do this, we had to negotiate our priorities for the project among the various restrictions, while simultaneously preserving our vision: to create a simple, streamlined cart that would complement a healing, clinical environment. In the end, we were able to create a cart that meets all of the requirements set before us on all ends, while accommodating 90% of the population.
Humanscale Healthcare
Contact: Scott Laine
Ph: 212-725-4749
Fax: 212-725-7545